There are a number of things we could do with a subscription format here. For one, there are a number of releases that have not been represented digitally at all, or hardly at all. One of the reasons for this is the desire not to have everything naked and raw for random strangers to click through. In a subscription format, the supporter would already be initiated enough to warrant allowing digital releases or previews of material that would otherwise be only suitable for physical format, at least to me. There are things that have been physical format only, and there are things that have not been released for years because they are going to be part of a box set eventually, etc. This won't be throw-away material, although some live documents and "demos" may be involved, and as a creative individual who also runs a modest label, I can guarantee there won't be anything here that I don't standy by, even if my reasoning might not be immediately obvious to everyone, and although there might be a temporary document here and there, this would give me an opportunity to let people view some things that haven't come out for several years, mainly because I'm not done yet. This will also be an outlet for me to be more experimental with new developments in culture/the way we digest it. We will try this out, for the time being.
You're a subscriber
Thank you!
* Downloads are DRM-free and available in MP3, FLAC and
more
.
NO PART OF IT
Private label formed in 2008.


*The Trunculence character logo was created by collage artist Christopher Ilth, used with permission.
Upcoming release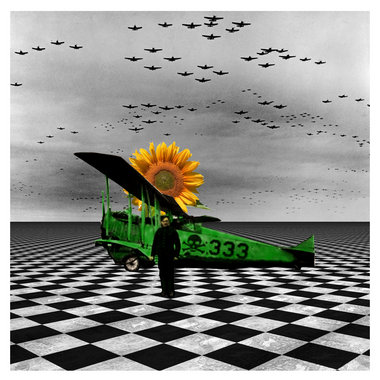 333